SHELLSHOCK ROCK


A pivitol DIY documentary capturing Belfast's punk rock scene in the 70's.
Avaliable for free here︎



-You can't do anything different, like, or they'll just think it's wrong.

-Who's this?

-Just society like.



Just over 40 years ago, John T. Davis released this documentary on the Northern Irish Punk scene perfectly capturing bands like The Undertones, Stiff Little Fingers and Rudi in their defiant prime. Taking the D.I.Y. ethos that Punk demanded into the process of documentary film making, Davis manages to portray the punks in a way that should not ever be tampered with.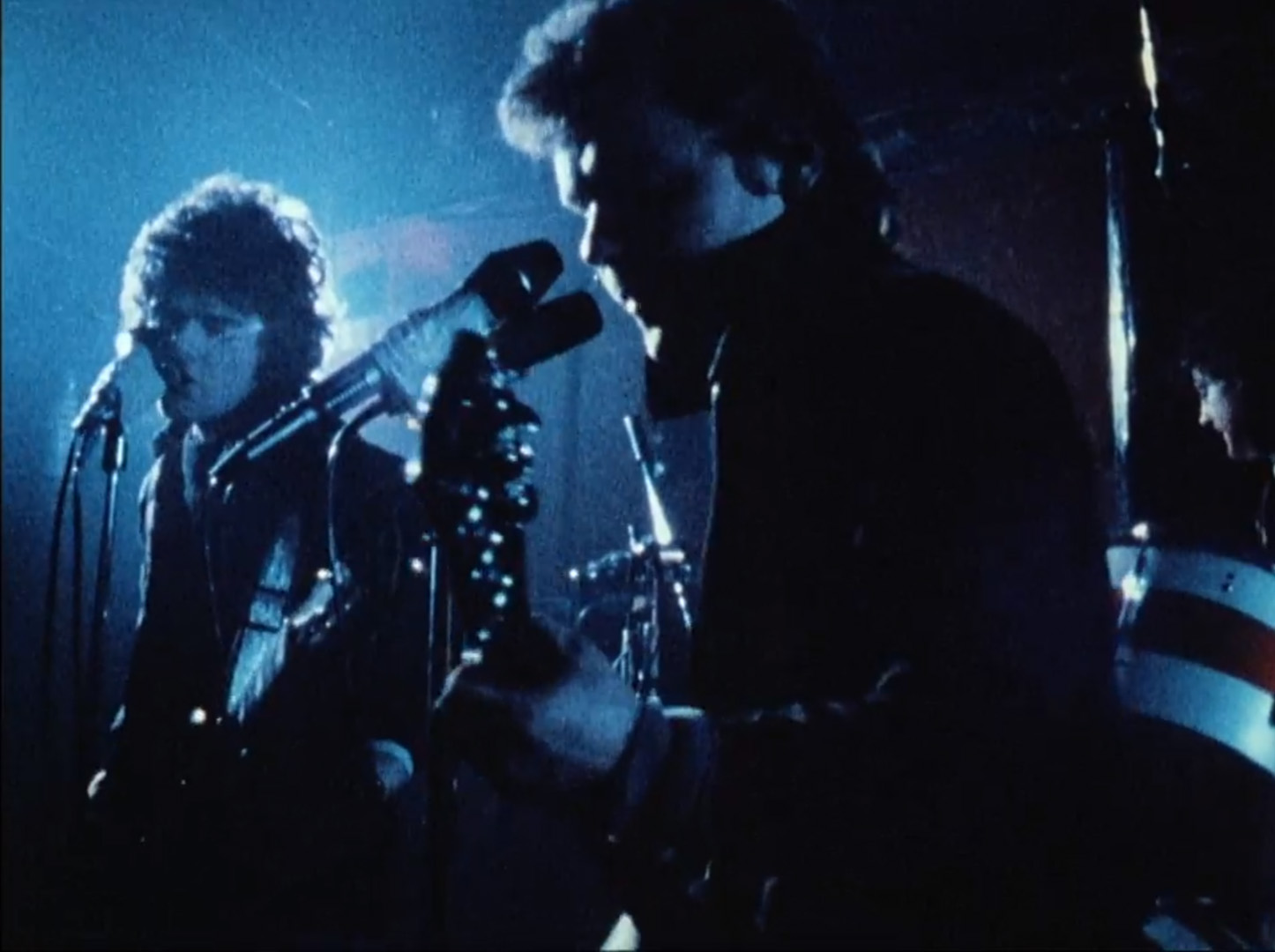 Scenes of riotous rehearsals give into scenes of punks walking down the streets of the city centre and speaking to a spectrum of passers-by. It paints the polarising opinions against the backdrop of a city in conflict from those 'in the know', to those who would rather not be on the same side of the street as anyone with a slight hint of an out of place safety pin.



The ideology of punk rock struck a chord in the Northern Irish youth that promised a path to the end of sectarianism in place for a communal anti-authoritarianism achieved through creativity. Expression and rebellion against an environment that both sides had no control over other than what they wore, listened to and the places they went like the

Harp Bar

and

Good Vibrations

withstanding their fair share of 'trouble' to act as hives for the scene.
Watching back at the scenes of pumping gigs of raw, unapologetic music by kids with weird hair and personalised clothes during a time of seemingly eternal fear from the perceived enemy next door, the human element brings a new dimension to songs that have went on to become biblical in the local scene. Anthems like '
Teenage Kicks
', '
Alternative Ulster
' and '
Big Time
' still hold up to this day and have been inspiring a generation of musicians that weren't alive in the troubles to try and kick them off their perch.
Could a pandemic be the catalyst for a 21st century punk equivalent to emerge?
Big Time.