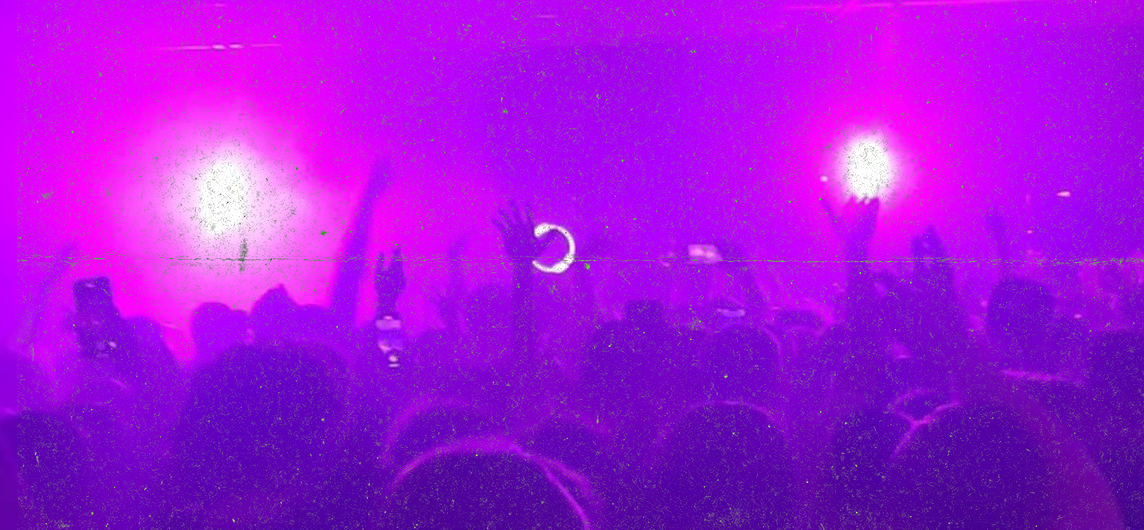 INSIDE MOVES: KI/KI
(REVIEW)
Inside Moves proved a powerful point when they filled Banana Block to the brim with summer ravers. The statement event felt like a level up from some of the crews' previous occasions, while still carrying the passionate energy of a dedicated crowd, which was boosted by knockout performances from all the selectors.

Kicking off the night was a pumping B2B from rising talents Reger and Matheson, throwing down housey beats and screaming vocals that rewarded an eager dancefloor. The energy levels were pot on from these two for the opening slot, pacing themselves nicely and confidently until it was time to pass the controls over to the organisers themselves Inside Moves.

Unsurprisingly, the Inside Moves crew smashed out a sensational set. The dancefloor was bouncing by the early evening and the quality of the production really began to sink in. The lighting was an impressive addition to the experience, colouring the music perfectly. The crew have been putting on cutting-edge nights for 7 years now and performed as established selectors should - with euphoric style. Switching between heavy obscurities to classic samples had the venue elated with fist pumps and chants that gave the warehouse vibe a sense of community that was great to witness.

The headliner Ki/Ki brought an impeccable fusion of acidy trance-tinged techno to the decks that summoned ecstatic feedback from the dancefloor. She managed to raise the crowd's energy levels into an absolute frenzy, with selections straight from the industrial nightlife in Amsterdam or Berlin that felt right at home in Belfast. The sold-out event was consistently bouncing, with the number of people up on each other's shoulders only adding to the sense of lawlessness that will surely be a tough gig to follow.

With their next event booked in for the 20th of August with Ross From Friends taking over the Inside Moves decks, plus the wonder booking of Salute just announced, Inside Moves are certainly making some impressive moves.

Tickets to upcoming Inside Moves events

here




Photos by Hannah McCallum


YEO ARCHIVES:
NO YEO WITHOUT ROE
To celebrate having ROE grace the stage of The Oh Yeah Centre as part of our next

GET ON IT

gig, we thought we'd take a wee look back at the first time we met the young and esteemed Derry sing-songwriter. That day also happened to be the first time we had actually ever done a proper interview and photoshoot for a certain magazine that had just been an idea a few months ago.
It was back in September of 2020 during a brief relaxation of lockdown measures and the first time Hannah McCallum and I had ever really done more than exchange drunken pleasantries to each other - and now we had to share a road trip from Belfast to Derry, then function as a creative duo and back home again.
We played ROE the whole journey, just I had been doing for the previous week (for business and for pleasure), her 2020 EP of 'Things We Don't Talk About'. It's a collection of poetically written songs that explore feelings of loneliness and relationship confusions, all to the sounds of tenderly powerful instrumentation.
As we nervously flew down the A6, I thought about the back when I had the idea of doing a local music publication. It was originally a notion that I should start getting myself informed on local art and music. I had lived in Manchester for the years leading up to the pandemic and had never really known about any sort of music 'scene', other than going to Shine as a winged-out youth.
That annoyed me as someone who loves music. So when the realisation that COVID was not some 2-week holiday I was having during the end of my last year of uni -and that I was to stay in Belfast - I wanted to document and celebrate the things I thought should be shouted about, not because it was local but because it was actually really fucking good.
So as a naive and fresh-faced designer who got a C in English for GCSE, I decided to become a writer and delve into the local music community, that I had pretty much zero knowledge of. ROE was one of the early people that made it look like the local scene was an exciting place to be, especially to someone who wasn't involved in the 'scene' at all. Plus, she demonstrated that good music is as good here as it is anywhere else in the world.
Scroll down our Instagram and you'll see that one of the first things we ever posted was a primitive post about how much we loved 'Things We Don't Talk About' and we still stand by every word.
Thankfully, ROE was the nicest introduction to music journalism we could have dreamed of. She showed us around Derry afterwards and even came for a pint in her favourite venue. She aslo just continued to release great quality tunes (and it's great to see her getting back into playing live) so the fact she's playing our next showcase night is magical. Have a wee read of the spreads from YEO1 back from 2020 and grab a ticket for the next gig if you fancy it!
TICKETS: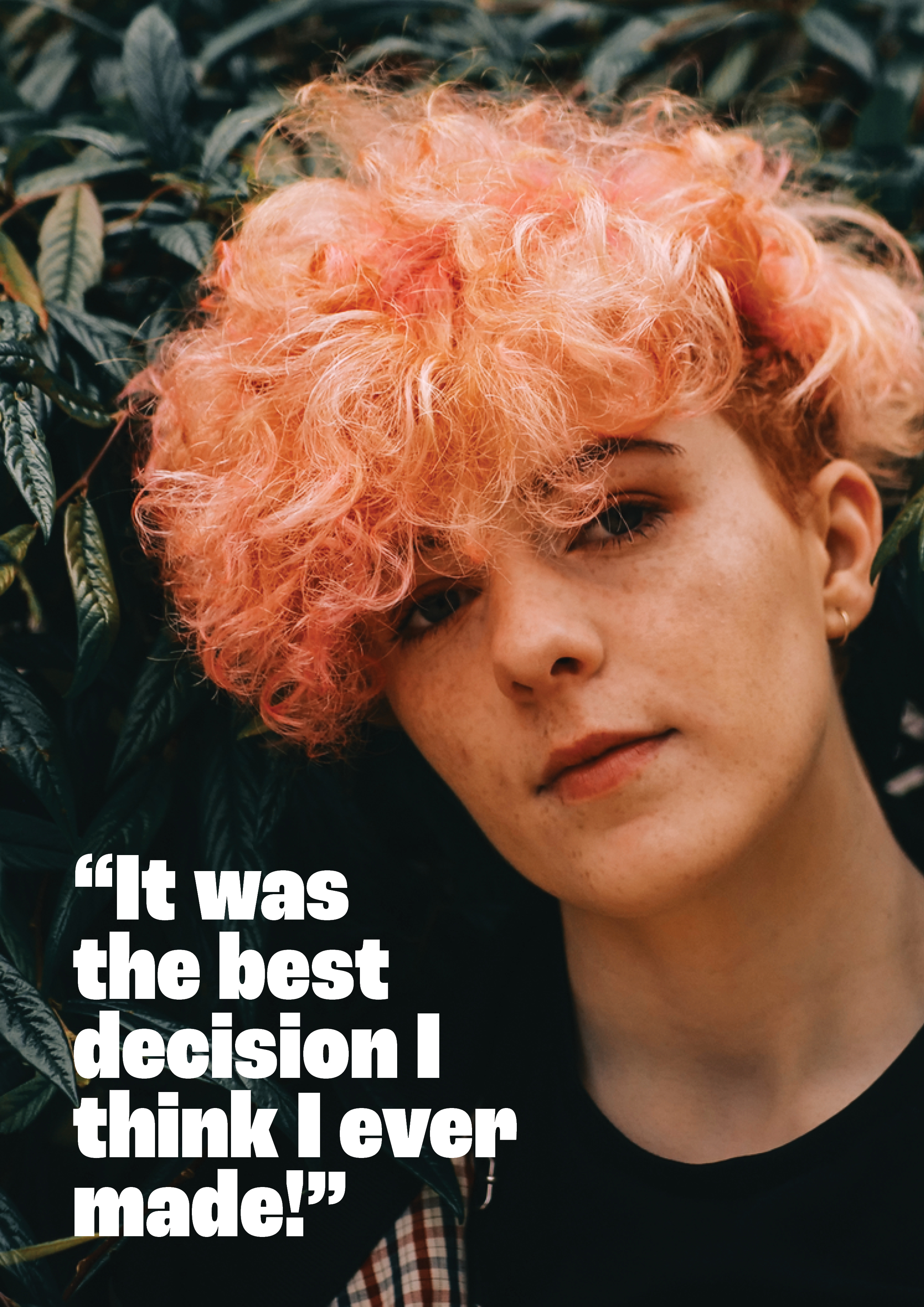 Photos by Niall Boyle
Review by Andrew Moore
Crilli DnB: GOLDIE
"Belfast… Make some fackin noise!"

A flash of gold shines across the dimly lit, carpet-fitted room at Ulster Sports Club as Goldie smiles to the crowd who rightly oblige his request. The spotlights behind the drum & bass pioneer match his glistening grill as a light layer of smoke gives off a vibe not unlike an alien spaceship coming into land. The Metalheadz co-founder grabs the mic once more.
"It's about the journey! Some of these dubs are older than some of you lot!"

You might have heard the expression old heads do it best. Every generation that comes and goes is convinced that they did it better than the current-gen. In Goldie's sense that cannot be debated, apart from the opinion that he cannot be regarded as an older head, despite his age and influence. Yes, he's coming fifty seven and has had a quite incredible life and career, but if anything he's ageing backwards like some sort of breakbeat and street art loving Benjamin Button. He's an icon – a behemoth of culture – someone who still maintains the same passion and zest for life that catapulted him into the zeitgeist in the first place. It makes catching him in the intimate, two hundred capacity room of the Ulster Sports Club all the more special.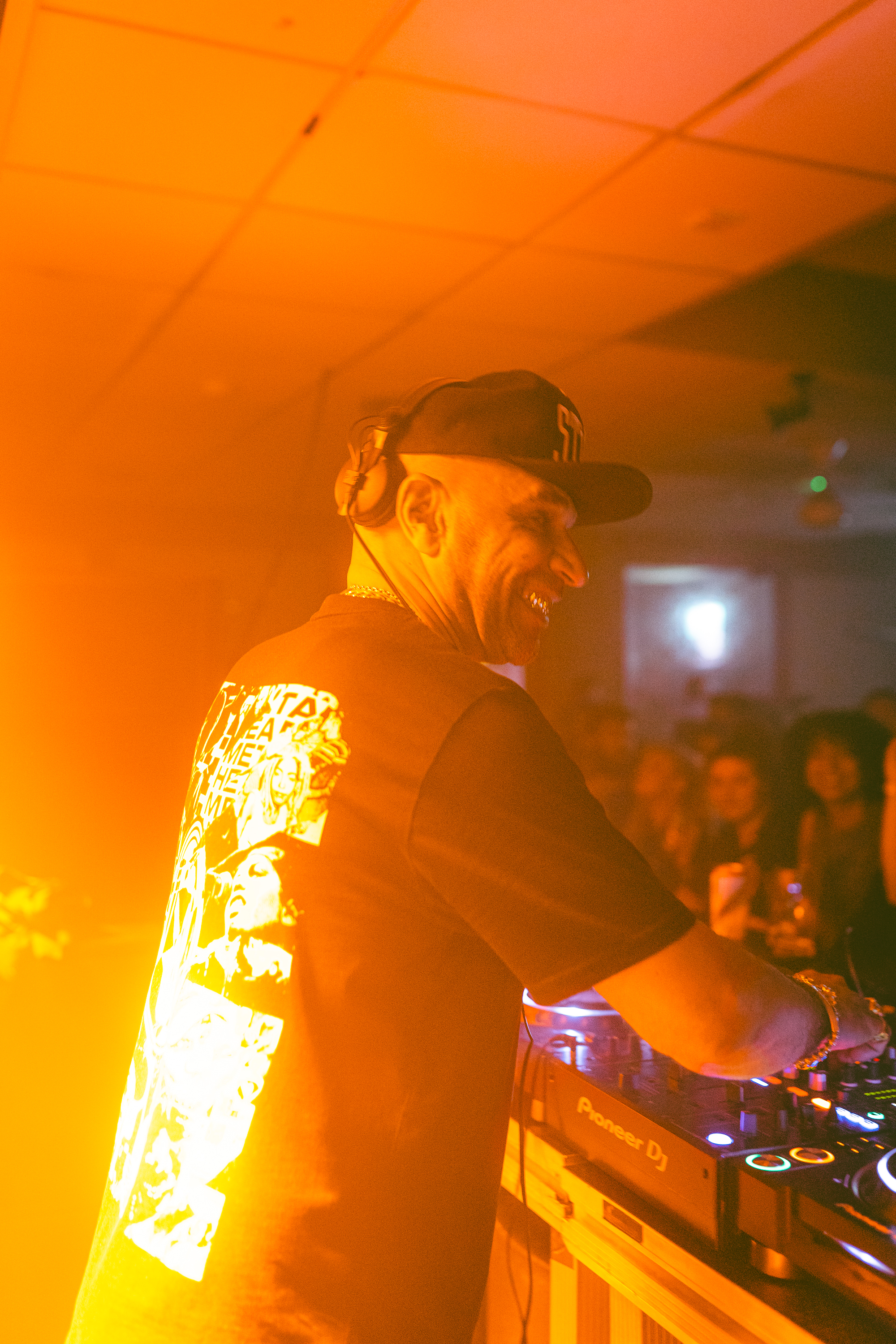 Hosted by Crilli Dnb (a Belfast based collective who have been running drum & bass parties for nearly two decades), the crew have been pivotal in Belfast's breakbeat revolution. Most notable for its house and techno exploits when it comes to electronic music, Belfast has undergone an identity change in recent years. Big basslines and breaks are on-trend, with artists such as Benton, Two Shell and Riz La Teef all making appearances in the last few months. Crilli have been repping their sound with an unyielding passion for years, bringing artists like Chimpo, Fracture and dBridge to the city and nurturing local talent such as up-and-coming MC EMBY and their residents. It's the kind of dedication that sends ripples of influence throughout the fabric of a city. The taxi driver lifting me into town isn't aware though, as I tell him where I'm off to.
"Goldie?! As in golden teeth Goldie? In Belfast?!"
If you haven't guessed already, it's kind of a big deal that Goldie is in Belfast.
Beginning with golden-era drum & bass and jungle cuts, Goldie seamlessly blends ambient interludes with 160BPM techno and B-boy breaks; "a lesson" says the wide-eyed raver next to me with his gun fingers pointed firmly in the air. Tracks like Exodus (The Lion Awakes by The Brothers Grimm and his own classic Inner City Life provide a sort of transcendent experience and Goldie even gives a new, unreleased remix of the iconic track a test drive much to the delight of the crowd.
It's more than what he's playing though, Goldie puts on a show. He's an animated figure behind the decks, interacting with the crowd and MCing on the mic. The crowd itself is a mixture of young and old faces. Crustys, students, lovers, strangers, friends, mothers, fathers and people from every walk of life dancing to the same groove.
"A lesson" indeed, and one that has undoubtedly gone down in Belfast dance music history for those lucky enough to attend.
PHOTO BY MOLLIE MCKAY


AN ICONIC AVA
- THE 2022 REVIEW
AVA Festival has gone from strength to strength since 2015, with every year's instalment growing in different, experimental directions. This year was no different, with a new location welcoming in fresh faces, plus an even more eclectic selection of homegrown talent sharing 4 unique stages with some iconic international names.


Adding to the excitement of our first big festival of the summer, we were blessed by some beautiful weather shining over the Titanic Slipways. As the weekend progressed, seeing the passion of the crowds and artists set against the city's landmarks only further cemented AVA as an integral part of Belfast's rising identity as a music destination.

Classic to all great festival lineups, it was impossible to catch every artist we wanted - especially when you get drawn into the energy of an artist and lost in a crowd's journey but we tried our best to catch a mixture of the local acts we love, dive into the international names and stumble onto some new favourites.


FRIDAY
BRIEN BY MOLLIE MCKAY
Kicking off our Friday afternoon was Brien warming up the Bolier Room's home at 'The Nomadic' stage. The local head brought his characteristically groovy selections of hip-hop beats and mixed them with 70's funk and soul crate diggers' delights. While we could have sat and watched Brien's set all the way through, the excitement of the day and discovering the new festival site took over.


CARTIN BY MOLLIE MCKAY
As we headed for our first drink of the day, a spinning Mount Palomar had put away his live act for the first time at AVA, in favour of a killer set on the decks at the Grasses stage. This stage was where we spent a slight majority of our time, boasting some of the more left-field acts on the iconic docks. One of those left-field acts was that of multi-instrumentalist and producer Cartin. He whipped out electric guitars and live samples that had our heads bobbing as much as he was dancing away himself. Nothing better than seeing someone enjoy their craft.

Swalls sorted, we headed back to the Nomadic to catch BKLAVA cranking up the tempos with some tech-house goodness just in time for the fast-rising electronic duo Prospa making their Boiler Room debut. The English pair wasted no time in dishing out some absolute screaming tunes to the growing crowds of AVA revellers.


MONJOLA BY MACY STEWART
While the crowds were pouring in, we took ourselves to catch Monjola, a Dublin-based artist that really surprised us. Boasting live drums and saxophones, his alternative RnB and rap blend offered a lovely change of tempo to the afternoon, while still getting the crowd moving. His set was also boosted by a brilliant guest performance of 'Where u at' with Aby Coulibaly taking to the stage, leading the singalongs and demanding the moves from the crowd.


MANGO X MATHMAN BY HANNAH MCCALLUM
Next up were the fast bars and housey rhythms of Mango x Mathman, who also hail from Dublin. The duo are notorious for high-energy rave performances mixed with Mango's heavy lyricism and they did not disappoint on their northern journey.

As the day was just breaking into late afternoon, Gemma Dunleavy returned to The Grasses stage after an iconic performance at AVA in 2021 and demonstrated why she is one of the most exciting artists on the island. While championing the only harpist on stage over the weekend, Dunleavy bounced around the stage in golden attire with songs to match. Particular standouts were her performance of the high tempo Sharda track that samples her voice, 'Nobody Else' and of course, one of the ultimate Irish songs of all time 'Up De Flats'.


GEMMA DUNLEAVY BY MOLLIE MCKAY
We took ourselves off to catch some of the top players in Belfast nightlife, in their natural habitat (behind a pair of decks on a shipyard) - Plain Sailing. While this was The Baltic stage, the Belfast duo dished out serious back-to-back heat. Flavours of UKG, breakbeat and electro were pulsing on the BBC ATL stage and lapped up by a properly rowdy crew.

The rowdiness was only heightened once down south spinner Rory Sweeny was joined by Belfast's shining emcee, EMBY. This was one of four performances by the local lyricist and it was easy to see why he is in such high demand - his unrivalled energy and lyrical technique is a game-changer within Belfast. His return to the stage for Kesslers set was a certain highlight for me, Kesslers signature breakbeats and electro tempos were a match made in heaven for Emby's style.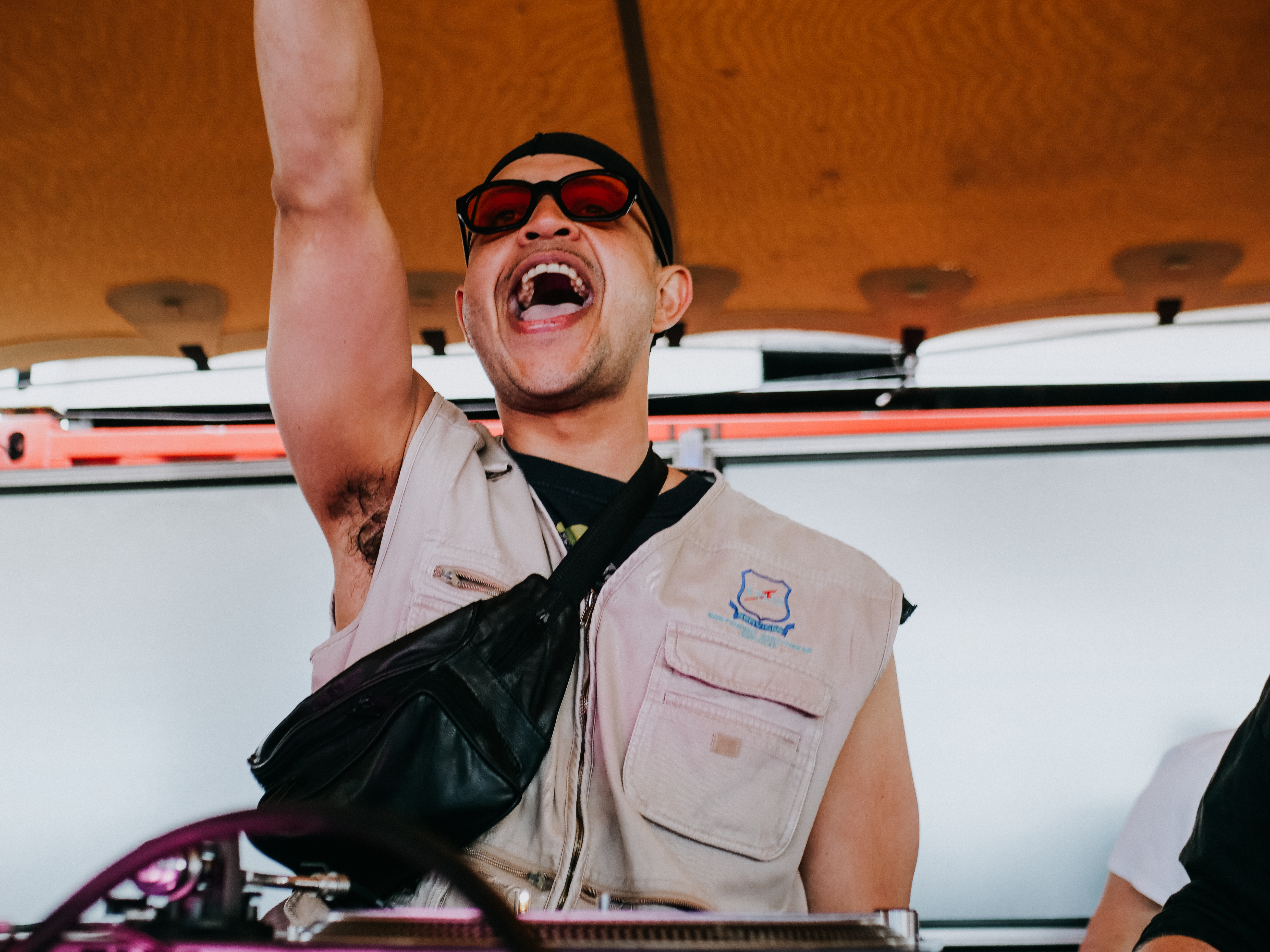 EMBY BY HANNAH MCCALLUM
With it being such a sunny day, it was thirsty work. This means that my notes from the day became slightly more 'loose' around the evening, but that's only the sign of a really enjoyable atmosphere (and an excitable writer). Between weaving between iconic names like Floorplan, Partiboi69 and Ross From Friends, there was almost too much goodness to take in while they all raised the sea levels around the Titanic Slipways with absolute pumpers with their own raving sensibilities.

While every corner of the site brought its own energy, the anticipation for hometown heavy-hitters Bicep was palpable. The impressive main stage wasted no space for its visual displays, an end-to-end screen that catered to the Belfast duo's new audio-visual experience they'd been working away on over lockdown. The visuals were worked on in unison with their sophomore album 'Isles' that climbed up to the No.2 spot in the UK charts. Sonically Bicep's set was as masterful as it should have been -amplified by the native crowd's welcome. The duo orchestrated their set with rich, layered drums and textures cut between euphoric vocal samples.



BICEP BY MOLLIEMCKAY
Added to that, the panoramic surroundings of the Titanic Museum, Harland and Wolff and Cavehill against a brilliant orangey twilight gave Bicep's audio-visual experience a completely immersive experience and felt like a quintessential moment and landmark of Belfast's music culture.

As far as bars set for the first day of a festival - it really doesn't get much higher.


SATURDAY

Feeling slightly rough underneath the excitement for another day, we made it down for Saturday's offerings. Thankfully, hangovers could be sweated out by somehow even more tropical weather, with the added support of some of the festival's tastefully curated food truck helpings.

Fed and watered, we made our way up to the already pumping Nomadic stage, where local head Matheson was making his Boiler Room debut. The young selector served up some electro breaks and techno vibes, complete with a great remix of Britney Spears, that functioned as a great introduction for the revellers coming in the gates behind him.

Diving in deeper into the day, we had the grooves of Kwame Daniels blasting from the Baltic stage for the ultimate feel-good vibes. Again, the forecast really lent itself to the Bounce Culture leader's selections, with his sunshine beats right at home on the waterside and warming up the day.

With temperatures rising, local wave maker Mark Blair was preparing to take the glass roof off the Nomadic stage. His reputation for blending Belfast appetites together meant his set was jam-packed with heavy drops, classic curveballs with weighty samples that earned him one of the liveliest crowds of the whole weekend. Plus a beautiful moment of Mark getting his folks behind the decks to go mad to an edit of Special D's 'Come With Me', cementing his 2022 AVA set as one that will be talked about for a while to come.


THE NOMADIC BY MOLLIE MCKAY

Similar to the day before, Saturday's lineup was riddled with gems from across genres and places, so we made sure to get down and check out the highly talked about Piri and Tommy, a live band that mashes up garage, DnB and house rhythms with brilliant live vocals, drums, guitar and at one point, some impressive cowbell. The energy of vocalist Piri was inspiring, she darted around the stage with great confidence and belief in her songs, which was fully justified as anyone who saw realised - they are a band going big places.


PIRI AND TOMMY BY MACY STEWART

Speaking of bands going big places, Galway's current champions of moody shoegaze, NewDad were preparing for their AVA debut. The band have been making serious waves with their aptly titled EP, 'Waves' that have seen them regularly rise through the ranks of BBC Radio 6's A list and seeing the progress of their live performance has been a delight. Watching them bashing out 'Say It', 'Swimming' and 'I Don't Recognise You' was a standout moment of the weekend.

Saturday evening's set times were as packed as they could have been, with unmissable acts spread across the stages causing some quick decision-making in an attempt to see as much as we could. We started for the Baltic stage to catch the end of Marion Hawkes, sharing her virtuosic collection with ecstatic energy. She had drummed up a great crowd with her selections and finished them off with some disco-tinged techno anthems - a joy to behold.


MARION HAWKES BY MACY STEWART
After that, a short walk over to the Main Stage which was filling up now, with Irish vocalist and rapper Biig Piig making her first appearance at the festival. Her soulful vocals and samples were a perfect match for the early evening sunshine, providing a lovely change of pace from some of the madness in the other stages - while still allowing for some steady grooving. Her band were incredibly impressive, the rhythm section dishing out smooth bassline drops and breaks that elevated her vocals into a justifiable main stage act.


BIIG PIIG BY MOLLIE MCKAY
While the festival felt like a return to normality, the current state of post-covid airline disarray was still able to find a way to throw a few hiccups in, with a few of the international acts having their flights cancelled. While obviously out of their control and a shame the final two acts of the Boiler Room couldn't make it - AVA pulled off the most serendipitous of lineup switches by filling in the spots with locals IMNOTYOURMATE and Kessler.

While Kessler lived clean up to his reputation and continued his knockout performance from the day before, IMNOTYOURMATE pulled off a set of a lifetime. Heavy hard-hitting beats that are perfect for a Belfast crowd's sensibilities. Many a top off, fists in the air while going mental for the hard stuff and chanting the tunes. Spine-tingling scenes.


THE GRASSES BY MACY STEWART
The final set I caught may have been one of my favourite sets I've ever seen. Overmono at the Grasses stage. The duo had their stage pumping with one of the most invested crowds of the weekend, their catalogue is full of perfectly sampled drums, irresistible vocals and the perfect tempo for a Saturday night sunset. Knocking out wonder-tunes until finishing on their standout of standout remixes in 'I Have a Love' by Irish artist For Those I Love. That moment for me was an apex in the power of collective musical experience, incredibly emotionally charged with some defiant euphoria thrown in for good measure.

All in all, it's no surprise that AVA 2022 was a statement of success. Two days of brilliant music, with more tastes catered to than ever before, all in the perfect surroundings to facilitate pure Belfast bliss.

2023 may hurry up.


God's Waiting Room Presents Music's Not For Everyone - A celebration of the life and music of Andrew Weatherall
Having heard starry-eyed stories about the legendary God's Waiting Room, I felt beyond privileged to be invited eastwardly for the latest instalment. Especially since this was such a poignant occasion, being an ode to the god-like figure Andrew Weatherall.


The landmark event was fully titled "God's Waiting Room Presents Music's Not For Everyone - A celebration of the life and music of Andrew Weatherall" which welcomed the highest amount of revellers into the fresh-faced venue Banana Block.

Faces from Primal Scream, and superstar illustrators joined the full capacity crowd of weird and wonderful. Both DJs on the night were playing tunes that Weatherall had championed throughout the years of 1988- 2020. The eclectic music was of course the binding agent of the night, the atmosphere nurtured by Paul Day's selections as people started their exploration around the venue.

As I was dipping in and out of the idea to joining the queue to have my face painted while sipping on some of the venue's in-house brewery offerings (in the shape of a Boundary Brewing can), I was struck by psychedelic visual projections, dancing drag queens and conversations about Andrew Weatherall. I asked one fella who was wearing a tasty red cowboy shirt where he got it from and he answered with a photo of a young Andrew wearing it and said no more.

Once David Holmes took to the decks for his incredible 4-hour shift, the dancefloor started to grow into more of an intune community. Seeing one of our local greats paying homage to his international contemporary and a close friend was an absolute delight to any music head. Energy and tastes broke confinements of genre and spanned from softer grooves into heavier deep cuts, all flavours of Andrew Weatherall's tastes cooked up to perfection.

It was no time at all before the place was pulsating with great energy of communal celebration. As the night was billed as a memorial and celebration to one of the world's most influential producers and selectors, it was precisely what it should have been. A joyous congregation of smiling faces, spellbinding visuals and irresistible music.

Meet the Legend: Jim Fitzpatrick

We recently had the pleasure of chatting with legendary Irish artist Jim Fitzpatrick at his home studio in County Dublin, close to Howth. An incredible story this man has to tell, with an energy & creativity that still burns brightly. We discussed his recent work on the logo for young Belfast band, Dea Matrona, how he met Che Guevara which led to him produce one of the most iconic posters in modern history, his friendship with Phil Lynott from Thin Lizzy, memories of meeting Belfast guitar legend Gary Moore, working with Downpatrick rock trio Ash, his orange & green heritage and his hopes for his paintings someday being used in Belfast to help build respect & understanding across the city.


(This is an extract from the full article in YEO4. Go grab it if you fancy.
)
Lee: How have you maintained your enduring passion for art?

Jim:
It never subsides, it just fuckin' kills me at this point. I'm at the point in my life where I'm taking stock of everything I've done. My son runs my blog and he gets me to write a story of each of the 'Lizzy' works for instance, and we're gonna apply that to everything. And I thought, Jesus Christ, I'd need another lifetime to do that. The Lizzy stuff I can do easily, but the Celtic (art) stuff would be a bit of a fuckin' nightmare cause there's so much of it. But I have done hundreds of thousands of other works. So I spent yesterday in the attic digging out all the Lizzy files. They are fairly organised, now all over the floor here. I've come across three original albums, 'Vagabonds of the Western World', and three 'Johnny the Fox' pieces I didn't even know I had. I have a signed 'Jailbreak' with Phil Lynott and Thin Lizzy. It's great stuff, but you have to catalogue it all, cause they want me to archive it. My archiver has catalogued all of Martin McDonagh's scripts, who directed 'Three Billboards', and they want to do the same with all of my stuff for an American University.
I want to archive it anyway because it's just a mess. So that's what I've been doing instead of working, which is what I want to do. My son lives in LA, my daughter is in Milan and we all work together on all this stuff. But the bastard that has to do the most work is me (laughing). I was very smart. When I was doing my Celtic work especially, I photographed everything in advance, all the line work before I painted it, just big photocopies. My daughter is doing colourised versions. I am working with two of the top colourists in America, Eric Hope and Lovern Kindzierski, who actually invented computer colouring for comics.They are working with me on a series of stuff as well. I've so many old drawings. I did a series of drawings of 'Nuada of the The Silver Arm' in black & white, very detailed, but I never did anything with them. But now Lovern Kindzierski has worked on a few of them and he has just transformed them.
Lee: You have appeal that stretches across generations. For example, you recently designed the artwork for Belfast rock band Dea Matrona. How did that one come about?

Jim:
Ah indeed, tell them to give me a buzz, as I have an idea for them. I did a beautiful logo for them, but I don't think they realised it would be so easy to turn that into a hippie logo using patterns. When I was doing the logo, I do everything in black & white, but that doesn't mean it's gonna stay that way. I love the way they dress, total hippy shit! They could be anything they want.
I am an honorary Director of a thing called 'HERstory' - rewriting history essentially and honouring all of the women that have been overlooked, including a Northerner - Jocelyn Bell Burnell, who discovered pulsars, which led to the discovery of Black Holes, at the age of 29 in 1974, I believe. In their wisdom, the Nobel Science Prize was awarded to that discovery, but they gave it to the men, her supervisors, not her. I have since met her and painted her for an exhibition at DCU. So, I just like the idea of a girl rock band. I'd love to see an Irish female rock band do well. I couldn't care if they were black, white, Catholic or Protestant. Dea Matrona have the talent to do it. They are fuckin' great players, better than Thin Lizzy were at that time in their career (laughing).
Lee: You met Che Guevara briefly in County Clare in 1961. Can you recall your memories of that meeting?

Jim:
I was working as a barman at the Marine Hotel in Clare with my friend Gilbert Brosnan. We were only 16 at the time, earning money for the summer holidays. We were sent down to Kilkee by the Franciscans, to try and earn some money for a pilgrimage to Rome. They wouldn't allow the rich kids to pay, everyone had to earn the money themselves. Literally, my mother was spending every penny she had putting me through college. One day on a Sunday after mass, I'm standing there at the bar, talking to a regular called Sam, who everybody down there remembers still, who just lived in the bar, and in walked Che Guevara. Being a political animal, educated by Franciscans, who had a huge mission in Latin America and knew the entire story of the Irish diaspora, they greeted him and he was mightily impressed. A charming man, and he turned to me and said, in the course of the conversation, "Well I'm Irish, you know?" That bit got me, I've never forgotten that.
Aleida Guevara's daughter denies that, but I found an old interview with Maureen O'Hara who was a mutual friend of some of ours, Morgan Llywelyn, the writer. O'Hara was doing a movie for John Houston in Havana, and in the hotel where she had her breakfast, Che Guevara came in every morning for a coffee, and would always join her. In the end she said to him, "How do you know so much about the Irish War of Independence?" And he said, "because I'm Irish, and I study it, and I applied those methods in the Sierra Madre mountains." That's on the record.
His brother Juan Martin, who's in his 80s, is being filmed by an Irish filmographer, and two years ago they published a piece on the Internet of Juan Martin being interviewed. I remember him saying that the Guevara family denied the Irish connection for emotional reasons. I don't think they liked Guevara Lynch, the Da at all, and I don't think he liked them much. There's kind of 'white-laced' Cubans and 'shanty' Cubans, same as there is 'white-laced' Irish and 'shanty' Irish in Argentina, and never the twain shall meet. Even a revolution can't fix that. So Juan Martin has come out and said that Guevara Lynch, the father, was immensely proud of the Irish connection, and the Irish & Basque connection, because he was both. But he always said that he much preferred the Irish, because they were more fun and the Basque were too bloody serious (laughing). Sex, drugs and rock n'roll essentially. I think that's why (the family) don't like the Irish connection, but that's just a guess on my part.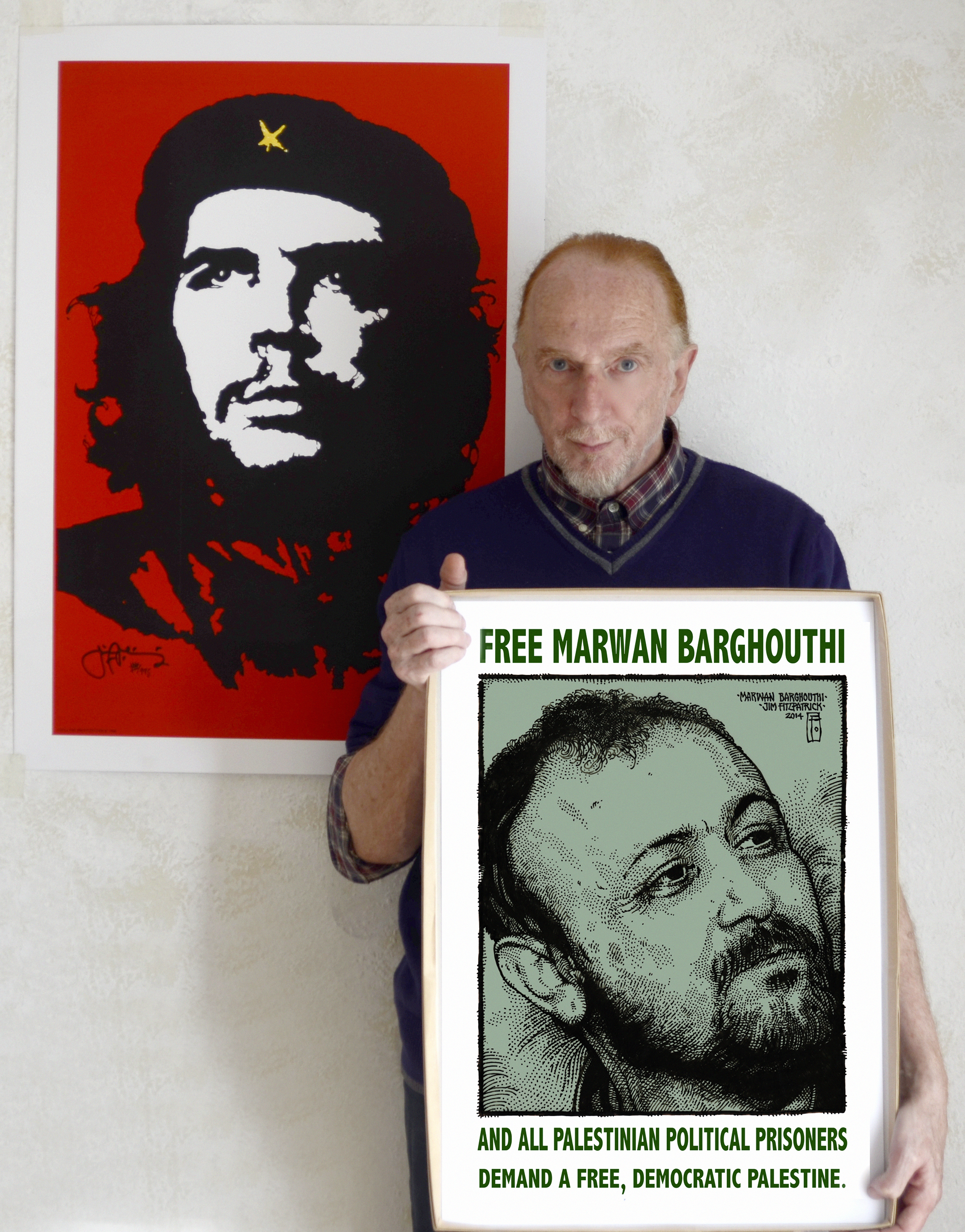 Lee: The photo by Korda was taken in 1960, but not published until 1967. What were your thoughts when you first saw this iconic photograph and why did you decide to put your own artistic spin on it?

Jim:
Well, I'd met Guevara and when he went to Bolivia, I was mightily impressed. I worked in advertising and we used to subscribe to Stern Magazine and a lot of international magazines because that way we could keep up with good layout & good design. Stern Magazine published on their cover a photograph of Guevara taken by himself as 'Carlos' (to enter Bolivia), with the hair slicked back, grey, smoking a cigar. I think he shaved the top of his head to look totally bald, and was in a suit. He was a very good photographer himself remember, so he took a picture and Stern Magazine put it on their cover. On the inside of the magazine there was a picture of him riding a mule, dressed in combats. He had gone there to lead a revolution and I was like, 'Wow!'. It was big news and at that time I was working for 'Scene' Magazine doing a series called 'A Voice In Our Time.' For the April 1967 edition, I did a full-page cartoon as part of this series. For example, I had done the Reverend Ian Paisley with a big Union Jack behind him denouncing all kinds of shite; Lyndon Johnson and Howard Wilson as his poodle during the Vietnam War. The third one was Che Guevara with the call to arms with Che's slogan of 'the rattle of a machine gun' and so on. And the editor being a very nice Englishman was having none of it and he wouldn't publish it. So I turned it into my poster from a black & white drawing when he was murdered (in October 1967). That was the first Che Guevara poster anywhere in the world as far as I could see, and that was verified by the 2006 travelling Korda exhibition. Then I was commissioned for an exhibition in May 1968 in London, entitled 'Vive Che.' That's what I did the red and black one for. But the problem was, I also did a full oil painting & the graphic I did for the magazine, and they were all shipped over to England and I never saw them again.
After that, I bought a Nikon camera and I photographed fuckin' everything I did. It taught me a lesson. The Che Guevara artwork was easy because I had huge paper negatives that are still at home here and I have in the attic. At the last moment, I changed my mind and simply sent them a copy (of the red and black version) of it by post. That became the red and back poster that you know today. And that was ripped off almost immediately. I went over to London three months later, as suddenly, all the phone calls from the exhibition organiser, Peter Mayer had stopped and I was absolutely distraught as I wanted that work back. When I went to London, it was in every poster shop. I remember going into Felix Dennis in OZ (counter-culture magazine), and trying to say to him, "Look, I own the red & black one, we should do it to stop all this." But he was already doing the Korda photograph which had a sign on it that said 'copyright Feltrinelli.' I thought that Feltrinelli was the photographer, the Italian revolutionary who ripped it off, and according to Korda made millions, but Korda never saw any of it. He got the photograph of it from Korda when he was with Jean-Paul Sarte, the philosopher. The two of them went to Korda's studio and he gave them a print. Feltrinelli promptly went to Italy and ran it off in the millions, and made money from it. He was super-rich himself anyway. It was only years later that Korda realised that I'd actually made his image quite famous (chuckling). I explained to him, via a contact from RTE, that it was an Irish fella that had done the red & black one. That was the first he had heard of it (laughing).
Interestingly, in 2008, Jim announced that he would be signing over the copyright of his Che image to the William Soler Pediatric Cardiology Hospital in Havana, Cuba. Jim was quoted at the time saying, "Cuba trains doctors and then sends them around the world. I want their medical system to benefit." Additionally, he publicised his desire to gift the original artwork to the Cuban people via the archive run by Guevara's widow, Aleida March.
Lee: Thin Lizzy's 'Vagabonds' album cover is almost 50 years old. It was the first album cover that you designed for the band. Can you tell me some more about that first meeting with Phil Lynott and how the conversation ended up you working as their main illustrator?

Jim:
I was doing a lot of work in Dublin at the time, like doing poetry covers for writers and groups. A guy called Eamon Carr, a writer-journalist, who is still around, had two of the poster poems that I did, one of them with his poem on it, pinned to his wall. Philip came in, saw them and said, "Wow, brilliant stuff, West Coast stuff, I love that kind of psychedelic work." And Eamon said, "no, that's a local guy, Jim Fitzpatrick." We had met briefly in Roy Esmonde's studio when we had our portraits taken at the same time in 1967. We'd nodded on the stairs, we knew each other to see. When Thin Lizzy was formed, one of Philip's best friends was an artist called Tim Booth, who was also a friend of mine. Dublin is a very small place. Tim was to do all the Thin Lizzy album covers, and he had designed the first kind of catalogue style Lizzy logo, the one at the top of the 'Vagabonds' album, which I made broader. He was in a band called Dr Strangely Strange. You couldn't make this up. They were under Chris Blackwell of Island Records, one of the first signings he had ever made. And guess who did their first album cover? - Roger Dean, another friend of mine. So, Tim was under contract with Island, Lizzy was with Decca, so he wasn't allowed to work for them.
So Frank Murray, who I played football with and was Philip's best friend when they lived together in London decided he was going to introduce Philip to me. Philip hadn't made the connection between the posters on Eamon Carr's wall and my work. It took him around ten minutes to kop on, this was the guy who's work he was admiring. So from that point on we hit it off like a house on fire. That was about 1971, because in 1972 I was over staying with him in London.

Kalla released his second single 'Feel That Way' in late November and we spoke to him about some of the ideas behind the feel-good number, mental health and making it in the music business as an independant.



So what's the craic man, how's it going?

I've been really busy, to be honest! So the song ['Feel That Way'] was made a few months ago, and that was all ready to go – but last minute I thought, 'I've gotta change it up'. I was going to literally pull the song and replace it with the song that I was making at the time, so last-second I thought I would just leave it, but do an updated one later on as another release. Besides that, I've been doing some behind-the-scenes stuff – video content, live performances sort of like the Colours shows, acoustic stuff.

Well congrats on the new single 'Feel That Way' - your second release came out yesterday. Absolutely great tune, a good blast of sunshine in these dark times. So what was the story behind the changing of the mix coming up to the release?

So the first song, 'It Be How It Be', was supposed to be like, you're in a situation, you're in the shit at the moment, and you've just got to accept that and get going. 'Feel That Way' is a more intimate look at what it's really like to be in the moment of depression. It's got the whole fanfare, and it's got the positive vibes, it is a blast of sunshine and that was done deliberately – because if you pick apart the lyrics, each line is actually poignant and talks about how I feel, so it's very personal. The reason why I wanted to change the mix was because it didn't feel personal, and the way it was handled didn't really reflect the message and it didn't feel like me enough. So last minute I was like: 'right, we're gonna change the song and we're gonna put it out'. I love both versions, to be honest, but I'm going to put out an EP in early-to-mid 2021, and I'm going to put out the new mix on the EP and celebrate both versions. The EP is going to be something different, you're not going to hear music like this – it's got jazz, it's got hip-hop, but it's got guitar as well. There's a song on there that kind of reminds me of Carlos Santana or something. It's just different, the music is a breath of fresh air. I'm really excited for all these songs to come out.

Well, we're excited to hear it as well. And what were these changes that you made to 'Feel That Way' that you felt were more personal to you?

There were some decisions that I wanted to make that were kind of passed up, and I felt like it was really rushed. The next mix will be way jazzier, and it will have more feel to it. It will be more of a vibe, I feel like 'Feel That Way' really hits, but 'Feel That Way 2.0' is just really a VIBE. It's got piano and strings in it, different harmonies, and it has a big dirty sax solo as well.

Oh yeah, can't wait to hear that.

You can't go wrong with it. The thing is, I wanted 'Feel That Way' to be the introduction, and with the EP and the next song, I want it all to be a progression. I think that's important, because the actual lyrics are all poetry. It all starts with my notebook, and I just write poems and then just put music to the poems.

I have loads of these notebooks just full of stuff. Obviously, it won't always be a song - I might just be on the bus and a couplet will come to my head, then I'll write it down and later on piece it all together. The in-between bits are how I feel in the moment. I might have the beginnings of a chorus, and then I'll start to think: 'OK what is this chorus saying to me?' That's actually how 'Feel That Way' started, I had the hook in my head – 'get up, get dressed, feel good no stress' – I was in bed and just couldn't get up, and was thinking, 'why do I feel this way?' I know that might seem cheesy or very convenient, but I wrote that and that's what got me out of bed.

So it's almost like a self-therapeutic process for you?

Yeah – I think music is supposed to be like that, it's supposed to connect to the soul. Good music connects, you know?

Absolutely. That's what I was going to ask about the song ['Feel That Way']; obviously the music itself is very punchy and uplifting, but then the lyrics touch on mental health and the struggles that it brings. What kind of role does mental health play in your music, in terms of the sound and the creative process?

It's actually really tricky – even talking about it now, it feels like it's a taboo to talk about. I think that opening up is one of the hardest things to do. I couldn't do it in person, so I would have to write it down to internalize what was going on. If you look back at the first single, it's the exact same thing. See, I love writing in contrasts, so there's always a layer under what you actually get in person. I love music that's upbeat, but the problem with upbeat music is sometimes it's just cheesy, it doesn't really say anything and I want to make sure that I'm saying something. So mental health has a massive role – it genuinely is the guts of everything I write about. There are a few love songs and stuff, but love songs actually say something as well. It might not be a love for a person, it might be a love for the feeling itself, and that feeling is obviously a mental state as well. So a lot of it speaks that and hopefully breaks the taboo of talking about mental health. I feel like if you're upfront about it, then someone else is going to be. Someone else is going to think 'If he can talk about that, then what's wrong with me writing it down or having a chat about it', you know? I wish I had that music to listen to and connect to, and I did in a sense, but not in the direct sense of being like, 'I am struggling' or 'I have struggled and it's okay' – I think that's a really important message to spread. If someone thinks that's a bate out thing to say, I don't care. It makes me feel good.

Yeah, mental health is obviously very important, especially now, and opening up is probably the most difficult aspect about it, so doing that through music and encouraging other people to do that is class. You said earlier that your lyrics come from you just writing poetry, is that where you would start in terms of crafting a song? Lyrics first and then making the music around them?

Typically yes, usually it comes very quick; it's done in bursts. I collect the words and stuff, and the music just flows out. Music really is just feelings - you've got the major and the minor, happy and sad, and within those you have the different sorts of feelings. What you can do through the process of elimination is ask, 'what are these words saying?' what is that music saying? Do they match up?' And then when you get the groove or the feeling of the song you can start to add layers, so like 'what's the saxophone gonna say?', and the saxophone is essentially another voice, and that's the same with the other instruments, so they can bring attention to what the words are saying at different parts. The guitar is basically filling the spaces where the words aren't there, and the beat is like the life of the song. The bass ties in with the drums and the guitar, so there's actually a lot to it but it's a very natural process. Within the first ten minutes if you don't have something going, then that idea's not working. That's how it works for me, but that being said – months and months of words…just words go in there until it's actually a real thing.

There's a lot going on in the tracks – you talk about the sax and the guitar – in this latest single there's a prominent brass section, how are you collecting all these sounds together in terms of the production? You were speaking in a video you made about learning more about production, is that a skill you've been trying to hone?

Yeah well, in March I made a decision to be more like Tom Misch as an artist – he's a massive massive influence. He put out his B tapes when he was younger, and then recorded his first record himself, 'Geography'. So I made a decision to basically cut out the middleman, because what I was finding as an independent artist…there were a lot of variables that you're paying for if you go to a record label. I decided I can't make my music at the moment, therefore, I'm not as proficient of a musician as I am right now, so I need to put myself in an uncomfortable position and go through all that. It's taken months and months for me to get just pretty good at it. I'm by no means an expert, and I find it hard to mix my own songs simply because I often think that there's something I don't know here and there. Sometimes you do need a helping hand; luckily I found those people to help, but in terms of the producing aspect I use a lot of samples of different stuff. These previous songs I've just been using the computer, using Splice for the production and Logic for the drums. For the next songs, I've been working in the background to find a real live band – I got a keys player to play those parts, a real jazz-head guitarist. Like…this guy can play. He picks up the slack; I play the guitar parts on all my records, but for that live stuff there are parts where I need to do the spoken-word bits, or rap or sing, and I can't do all of this stuff at the same time. The saxophone player, the trumpeter, the bassist and the drummer…I'm literally the worst musician in the room, by a good bit, and when I record them that comes out. I have some songs ready for this upcoming project, and they are shit-hot. They make me sound good! The saxophone player has played in Europe, and the sax isn't even his main thing – he's a cellist and he plays in orchestras and stuff, and I'm sitting here like an eejit! But it's good fun, and that's what matters. In terms of the production side, we're now moving towards the live aspect, so less samples, but we're trying to get a nice mix of both.

And how did this coming together of musicians come about?

Funny story actually - you know the way Ed Sheeran does that one-man-band thing? I tried to do that for a long time and it was kind of working, but what it ended up being was just me playing guitar, so I was almost hidden a bit within the song; I wasn't stepping out and being the front man and developing that aspect. After trying to play by myself I found that I didn't really have this rhythm to make it a one-person thing. I was doing an open mic in The American Bar, and I went upstairs and seen the jazz night on a Sunday and I just thought 'this is wild', and then I went downstairs and played my pre-recorded drum loops and was like 'this is not the same, I need to be with them people!' So I just made some connections; the guitarist was a friend of a friend, and I met the bassist by accident on a night out last year; I told him I was looking for a bass player and he just said 'I play the bass!' The saxophone player I already knew, and I've recently been talking to a keys player, so it was all very natural. There have been a few variations of different lineups, so I've just been trying to find the right fit. The band changes faces a lot and it just keeps getting better, but I think we're at a place now where I feel it is what I had in mind, and they can do their thing – from there it's like structured improvisation.

You were saying you have been doing video content - like what you would see on 'Colors' – where this live aspect comes out, tell me a bit more about that.

Yea well, I was in the Blackstaff for like six hours the other day recording with a filmmaker. I've got a lyric breakdown, a 'story so far' video, a musician tag where I answer questions, 'ten songs that influence me', and another Q&A video. As well as that, I've got an acoustic performance of 'Feel That Way', which is a completely different vibe – it's kind of a mashup with a Lana Del Rey song. It changes it where the song is now talking about someone, as in 'don't feel that way for you'. I really enjoyed doing that, and I'll definitely be doing more of them.

Happy days. You've obviously taken on multiple creative roles in making your music – the production as well as singing and the guitar. Now that you're doing all this at the same time, are there any particular aspects of the process that you're finding yourself enjoying more than you would've thought?

I feel like the role of the businessman, like actually running it as a business, has become more and more alluring. So, if you're putting out a magazine, you can charge for that product yourself any price depending on your audience; but the problem that we have as musicians, is that our price has been set. We have to do so much selling for something that's not our product, to then sell our product. I think we get paid something like 0.0003p per stream, so it's just not viable to be a musician financially, unless you're selling out arenas. I've been trying to find a way to become financially stable through music – and I haven't done it yet – but I've been enjoying trying to find ideas to do it. I wanted to stay away from that before. I wanted to be, 'The Artist', and just be all about my art and that's it, but at the same time I don't want to go and work a job that I hate just to fund my art. Everyone's in that position at some stage in their life: 'I don't wanna do this, but…' So, I'm trying to get rid of the 'I don't want to do this' and just do the 'but'.

What do you think has led you to making that type of music, and has growing up in Belfast influenced how you make your music at all?

Well, a lot of people don't know this but I actually come from a mixed-race heritage – I do look like a white guy, but my dad isn't white. Living in Belfast shaped that, because of my dad and his musical influences. I didn't really listen to U2 or whatever, or 90s rock – I listened to 70s soul and funk. I feel like if I hadn't, under those circumstances, I don't think I'd be able to spread the message that I try to spread; coming from that background I've had to go through a lot of shit. That just comes with the territory. Growing up in Belfast has had both positive and negative experiences, and that's not just a race thing – that has basically defused into the religion or sectarianism thing as well, that's inherent. That negative experience has basically shaped us, but more personally, the music from my dad's side has shaped my musical preferences and style; I wouldn't be here if it wasn't for the likes of George Benson, Jimi Hendrix, and all those African-American and UK artists that came out of that struggle. I'm Indian - I don't have African descent but I feel like I connect with those artists and I wouldn't be here without them. In terms of Belfast and my music – you were saying my music is more on the funky side and stuff, but I have a hard time putting a button on it and what it actually is, because I don't even know. I get that it's maybe cutting-edge in terms of the Northern Irish music scene, but to be honest, I think that music just isn't celebrated enough here. If it had more eyes on it there would be more like the Belfast Busking Band, more like Honest Numbers. There are jazz-cats in Belfast, but there's only one jazz club. There are lots of buskers and people in the streets doing it, and we need to look towards those people to grow the scene.

Yeah definitely, there's plenty of it here, have you any recommendations for us?

There's a lot: Space Entertainment – a hip-hop group, Lacuna Raps – he put out a banging song out recently, Superfly Soul & Funk – a record label, The Organauts…there is more than just singer-songwriters and rock bands. The heritage here is obviously rich for those genres and its inherent – we bring the folk side and the punk, which has obviously been a massive part of growing up here – but as we as a people begin to diversify, culture diversifies too. I can't wait to see in ten years time, in twenty years time…what's it gonna be like!? It will be sick.

Absolutely man. You were saying that you find it difficult to put a label on your music – that's something that I found as well. Your first two singles are similar in some ways, but they're also not at the same time. I thought that 'Feel That Way' really had almost a dance music sound to it. With such an eclectic style of music, what genres would you say influence you most?

That's really hard for me to say. One of the things that I left off the list of 'big genres' is house music, dance music. That's a massive part of the scene here as well – but I used to think 'that's for smicks', or whatever. I recently did a production course and some of it was to produce house music, which is something I really wasn't into at all. On the third day I just thought 'house is shit', and then on the fourth I was like 'house is class!' But my music is a mix of everything – my problem is how do you market that? I take jazz, funk, soul, and the songs are actually produced like house songs. There's the 'four on the floor' at the end of 'Feel That Way', and that's done just because people like that – it's like a hearbeat. In turns of genre, there isn't one; I love blues and jazz and all of those cultures, and I love mixing them. Hopefully I'm doing them all justice by making them all one thing.

Yeah, I would say that's definitely one of the strongest points of your music that you're able to blend these different genres into your own sound. So about your new EP – have you got a date set for it, and what can we expect to hear?

There's no date as of yet, but I'm looking to put out another song in January. I want to play at festivals next year – I was supposed to book for festivals coming, but obviously they were all cancelled. But now I want to get eyes-on for gigs being booked in February, so that's the main goal. I'm looking towards the summer because I want to get festivals on my résumé. EP will hopefully be released around May time, so kind of summertime – because the songs will all be summer vibes!


CHECK OUT 'FEEL THAT WAY' HERE:

︎ SPOTIFY
Heart Shaped - 'Second Hand'



Heart Shaped releases a charming punk E.P. this Friday named 'Second Hand'.

The alias of Belfast based, Houston native Kendall Bousqeut, provides the perfect soundtrack to an American high school drama, in the best way possible. Combining a punk ethos with power-pop lyrics and melodies, she explores the fear of the unknown that spawned from her young relationship with guitar.

"I was thinking about why it took me so long to play guitar, not because I wasn't interested in it, it was always something I wanted to do but it was something I wanted to do so badly it was almost embarrassing? I think sometimes when you want something so badly it can feel a bit shameful or vulnerable? That's what a lot of the song writing on Second Hand is exploring, this premise of things going well can almost be scarier than if you tell yourself you're going to fail. Whether it's learning a new skill or being vulnerable in a relationship or whatever, it just felt like a theme throughout the project."

The process of the E.P. has journeyed across the Atlantic, "The title track 'Second Hand', I wrote just before going home to Houston for Christmas last year and was jamming with my friend Alex, and he kind of came up the bassline for the verse" and while finding the isolation of lockdown a change of pace from her previous musical endeavours, Kendall still cherished working with other people in spite of being relatively new to the city.

"I totally welcome the collaborative and DIY effort I made with friends. I had always played in bands, I love the collaborative aspect of bands and the comradery, I just feel like I'm someone who always wants to be in a band and when I moved over and had just started to get my footing in Belfast but I kind of didn't really know enough people to start a band? So I just decided to do a bit more of a personal project because I want to put something out there and waiting around for the band of my dreams it's definitely not going to happen! I feel I went backwards a little bit but hopefully one day there will be a full Heart Shaped band!"

The E.P. is being released on Poison Moon Records, a Houston based label of which she says; "On the one hand I think that everything they put out is so good and I listen it all the time but they're also really close friends of mine, s it's kind of a win-win because I love being able to have friends involved. They're so supportive and invested in wanting the project to be reflective of my intentions!"

'Second Hand' is a perfectly timed E.P. and captures a real sense of urgency from inertia.With the lack of live shows to promote the project, Kendall is smartly using her eclectic radio show on The 343 Radio to host a listening party where she'll be playing some of her influences along with the tape.


Make sure you buy a copy of 'Second Hand' on Bandcamp which will also be available on casette!
︎Listen to single 'Sometimes' here



A Conversation with

Carl From The Office
Carl From The Office released his home produced track 'What's Going On' in the early days of lockdown, we had a chat with him about what it was like learning to record and produce during a pandemic and how full fat Coke could be the silver lining we all need.

How's the creative drive been coping during this global pandemic we have found ourselves in?
All good mate!! It was actually really good for me because what was holding me back from making music was going out and drinking all the time. When I'm hungover it just saps me of all creative output. I mean, it is like it's one of those old, fucking clichés but it's really not true. It's a complete fallacy that all you have to be doing drugs and drinking all the time. It just ruins you mate, you just go obsolete. You're not gonna make anything like that. You're just gonna sit there shaking and drinking Lucozade.I mean like you maybe could write music, but record music? Setting up mics and all that sorta gear is just not happening when I'm hungover.
So did you record your latest release all by yourself then?
Yeah 'What's Going On' was the first song I put up that I recorded but I have a few more here waiting to be released but yeah all recorded by myself while I was teaching myself to produce at the same time, while also teaching myself to play the drums. I got this drumkit like 15 years ago off my mates' big brother and it's just some sort of starter kit from Dawsons so were talking like £100 back then. They sound pretty dire.
Fair play mate, I find drumming's a tough thing to learn...
Aye it's all muscle memory like, if you start overthinking it you'll just slip out of it straight away, definitely have to be a different breed for it.
Listening to the lyrics in 'What's Going On' it seems like your sense of humour is fully on show, has your homemade sitcom and radio personality informed your song writing or is that just natural?
Ah you know, I've always been that way from school, the funny person, it's been my defence mechanism. I like making people laugh and in terms of music, I like artists who don't take themselves too seriously and can have a bit of a laugh with it. I don't see the point in taking life too seriously all the time. But yeah, everything I do I like making comedy and stupid shit that people might think is weird and a wee bit out there. I just think it adds something extra to the entertainment before we all die.
So where did the name Carl from the Office come from?
Well I mainly listen to hip hop and I wanted something to reflect me, but I can't really write anything about the themes they do because I don't live that life. So I just kept it real because my life is just doing a boring office job.
I feel you could make the jump into gangster rap, you could do it well.
I'm going to have to disagree with you on that one, I couldn't do it any justice.
Fair enough, so what's on the horizon for non-rapper Carl From The Office?
I've got a few things I'm sitting on, a few things that will get released sooner than others.I was saying about learning to produce while I was doing it so some things have came out and it's been ok but not really something I want to post because it's not really my vibe, or I feel I haven't done it justice with the end result. I have got a few things that me and my mate Doyler have been producing in the backburner to be released on the C.F.T.O page. I think he's literally about to release another song next week.
I look forward to it. Hard question time: What's the best thing in the world right now?
The best thing in the world?
The best thing in the world right now.
The best thing in the world right now is probably full fat Coke. The only reason I get up in the morning is for that full fat fizz. Is there anything better? I'm not talking that diet nonsense either. If I was in a desert island right now and someone came up and gave me an ice-cold glass of Diet Coke, you know what I would do? I'd throw it as far as could and tell them to fuck off. I'd rather die then drink my own piss afterwards somehow.
Check out Carl from the Office's facebook :
https://www.facebook.com/Carl-from-the-Office-113980530312074
Listen to Carl From The Office's new single 'What's Going on' here:
https://www.youtube.com/watch?v=rrobc6PxfNo
SHELLSHOCK ROCK


A pivitol DIY documentary capturing Belfast's punk rock scene in the 70's.
Avaliable for free here︎



-You can't do anything different, like, or they'll just think it's wrong.

-Who's this?

-Just society like.



Just over 40 years ago, John T. Davis released this documentary on the Northern Irish Punk scene perfectly capturing bands like The Undertones, Stiff Little Fingers and Rudi in their defiant prime. Taking the D.I.Y. ethos that Punk demanded into the process of documentary film making, Davis manages to portray the punks in a way that should not ever be tampered with.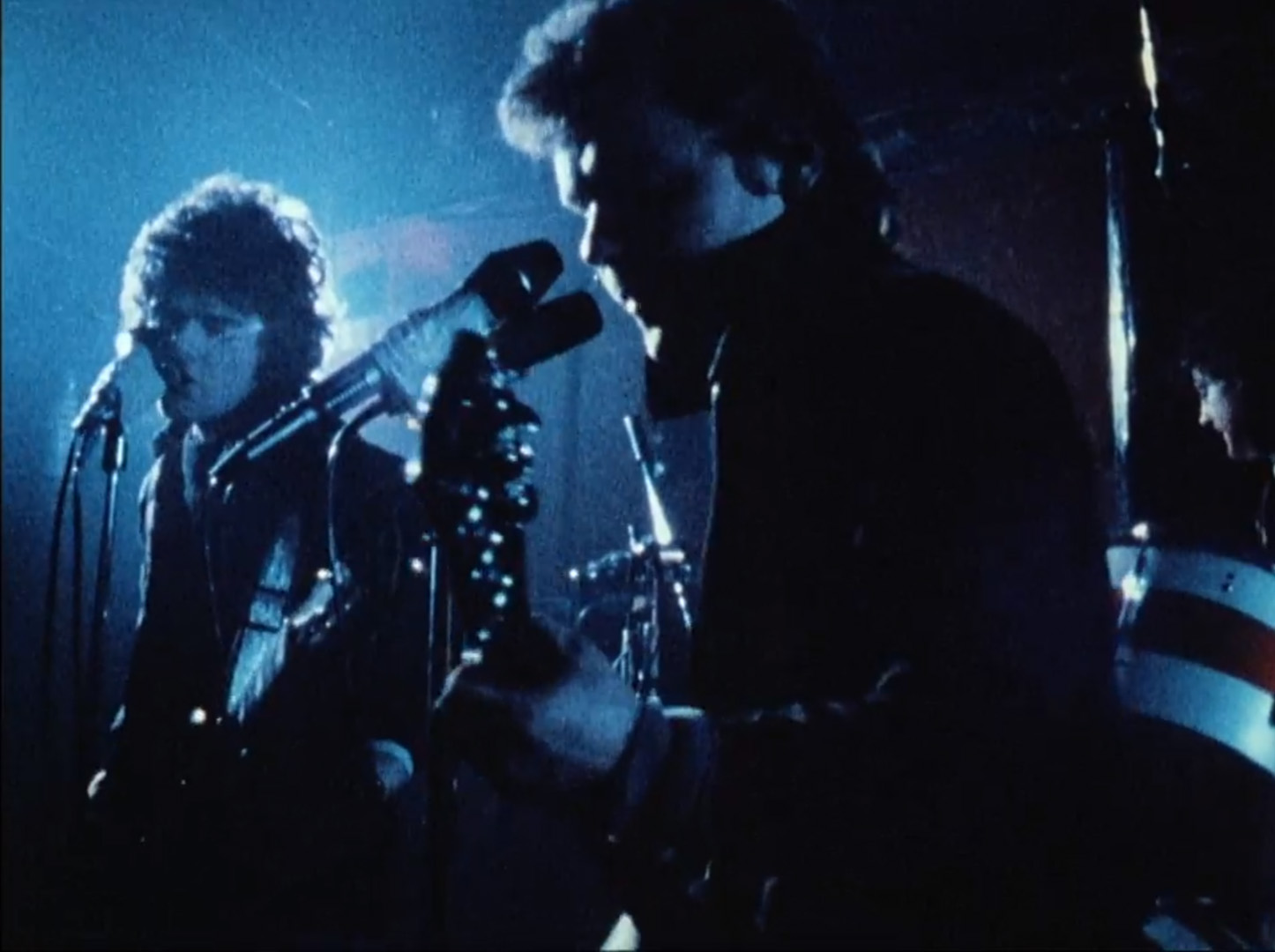 Scenes of riotous rehearsals give into scenes of punks walking down the streets of the city centre and speaking to a spectrum of passers-by. It paints the polarising opinions against the backdrop of a city in conflict from those 'in the know', to those who would rather not be on the same side of the street as anyone with a slight hint of an out of place safety pin.



The ideology of punk rock struck a chord in the Northern Irish youth that promised a path to the end of sectarianism in place for a communal anti-authoritarianism achieved through creativity. Expression and rebellion against an environment that both sides had no control over other than what they wore, listened to and the places they went like the

Harp Bar

and

Good Vibrations

withstanding their fair share of 'trouble' to act as hives for the scene.
Watching back at the scenes of pumping gigs of raw, unapologetic music by kids with weird hair and personalised clothes during a time of seemingly eternal fear from the perceived enemy next door, the human element brings a new dimension to songs that have went on to become biblical in the local scene. Anthems like '
Teenage Kicks
', '
Alternative Ulster
' and '
Big Time
' still hold up to this day and have been inspiring a generation of musicians that weren't alive in the troubles to try and kick them off their perch.
Could a pandemic be the catalyst for a 21st century punk equivalent to emerge?
Big Time.