Reveiw:
Quinncidental - Mr.Nice
Check out the video for Mr.Nice shot by Adam Cooper
here.
Quinncidental
is the new pseudonym of
John Quinn
, local Belfast musician with as much passion for the scene as talent in his craft. Striking an emotional chord in an honest and relatable first single,
'Mr. Nice'
reels you in with tales of being left on '
seen
', exploring the ideas of exploitative friendships and feeling isolated in a digital world.
A comforting confrontation to the contemporary complexities of friendship, honesty laid bare without faltering any conviction.
Quinncidental
shows off an impressive array of flows, representing the fluctuating nature of frustrations in a world of constantly digitally comparing social lives. Expressing the darker side of seeing people 'happy' on social media and vocalising the reality of loneliness is something that feels incredibly needed.
Providing an audible thought process in dealing with negative emotions can be one of the most difficult things in life. The lyrics
"I hear the words of peers/conjure my fears and sneer/killing me softly and leave me in tears"
showcase the levels of creative self-reflection and emotional understanding Quinn possesses. The defiant vulnerability on the track is heart warming and reassuring, allowing for a full-bodied experience between heart, soul and mind.
The lyrical substance in
'Mr.Nice'
embodies a generation living through the teenage years of the technological age who are "quinncidentally" experiencing heightened mental health problems. Quinn tackles this head on and delivers a deeply honest response to the experiences that to anyone of a certain age, are all too common. Dealing with social pressures is now a constant part of our lives compared to pre-social media. Leaving the house to meet up with people has been replaced with an endless window showcasing everything you are missing out on.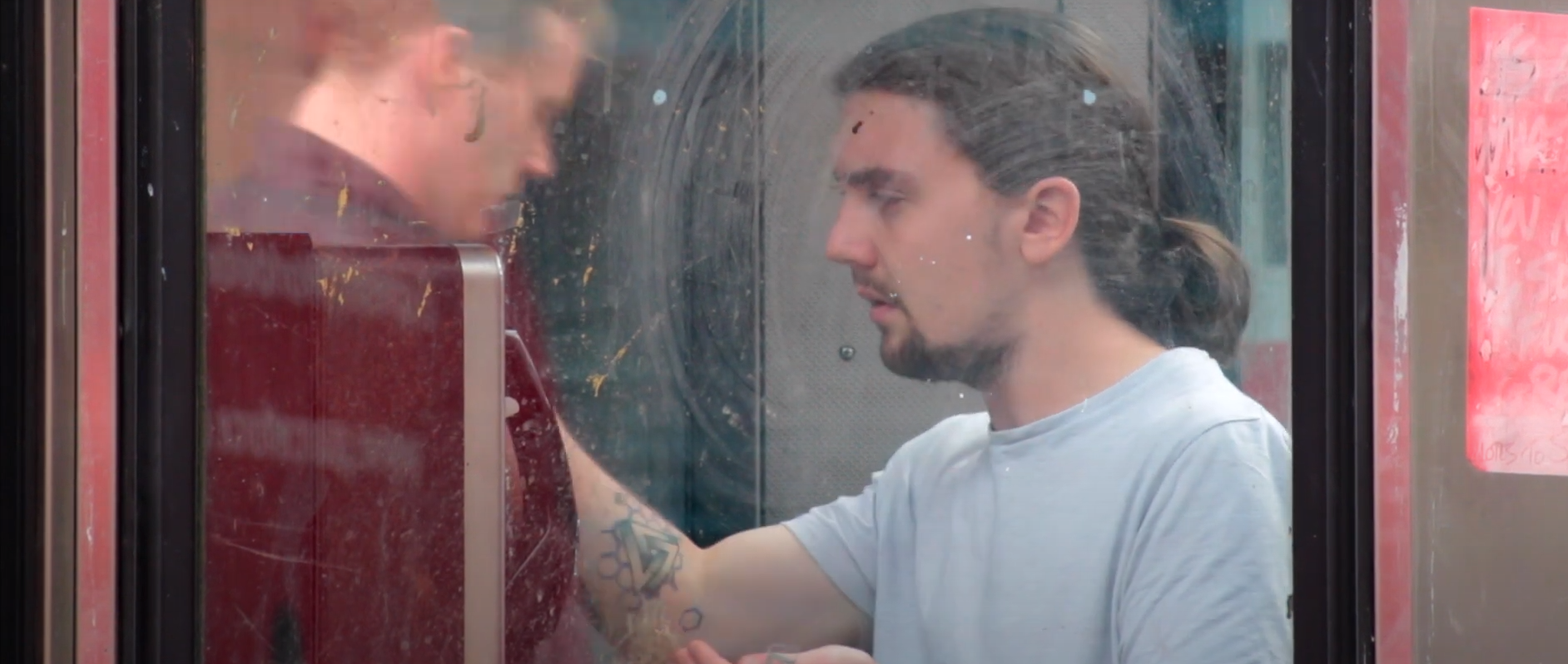 A confident performance about such a vulnerable topic speaks volumes of his character, taking such a universal modern experience and converting it into a therapeutic personal release. While taking a stylistic divergence from the output Quinn is usually known for, he still refers to his lethal singing abilities that equal his ability at blending spoken word and a more typical rap delivery.
Producers
John and Joe McVeigh (Enola Gay)
create subdued melodic rhythms that perfectly encapsulate the emotions of Quinn's lyrical delivery. The beat creates a soundscape that feels like an amalgamation of historical, contemporary and futuristic, coming together like a sweet-sounding cloud of fog, grounding the launch of a space shuttle. Playing with the idea of communication breakdown, the sound of telephone rings and answering machines bring in a beautiful low-fi beat with a classical twinge. Self-recorded, homemade samples spliced with classical piano and sounds from Disney's 'Bambi' makes for a world of disrupted melancholy.
Sampling is an art that when done correctly, creates an entire new world. In this world, we are held for ransom by Quinncidental's demanding performance, while we ultimately fall into Stockholm syndrome and never want to leave.
Quinncidental has some really exciting things on the horizon and
be sure to presave Mr.Nice here :
https://distrokid.com/hyperfollow/quinncidental/mr-nice-3