Our Top 10 AVA Festival Experiences
After a universal hiatus of music festivals, AVA maintains to be the event of the year for any fan of electronic music. Although travel restrictions playing understandably playing a part in the booking process, this year's instalment catered to a wider fanbase than usual. And fuck me did it work.

We saw the introduction of new genres and faces hosted at Boucher Playing Fields, with the high energy of electronic music going toe-to-toe with the sounds of grime, hip-hop and R'n'B vocalists. These alternative flavours paired with raving eardrums gave a whole new dimension to a festival already revered for a pioneering approach to platforming up and coming artists.

There's no question AVA was still full of heavy hitters, the names of Helena Hauff, FJAAK, Optimo and Saorise came and conquered as they usually do, but along with some sunshine groovers and anthemic curveballs, this year's return to AVA felt like a new chapter creeping into its history.

A chapter beginning with unadulterated collective joy. Bringing together faces that for the first congregation in nearly 2 years, were full of glee and amazement, basking in the moment just like they should, we shared a joint celebration for the music environment we've been waiting so long for.

While lists are of course subjective, and the nature of ant festival means we may have missed a few golden moments between the three stages, we've put together a list of our favourite moments from the stacked two-day event that has us yearning that we could just go back and relive it. With a focus on the underground and local, we hope you enjoy the people that made us have such a memeorable weekend. UP THE HOODS.



10.
Object Blue


Photo by

Hannah McCallum
The London selector made her trip to AVA well more than worthwhile. With a Boiler Room debut, pinning in between bass-heavy UK noises and edgy psychedelic techno, Object Blue made the festival her own. Cutting high energy vocal house tracks with the sounds of breakbeat and electro, she put on a masterclass of building a soundscape of distorted rhythms into tension busting euphoria.



9.
Kojaque


Photo by

Hannah McCallum



The Dublin spitter stepped up to the Grasses Stage in style – big furry bucket hat style. His debut album came out last year and the crowd's reception reflected those of the critics, ecstatic. He commanded the stage and the sounds of 'Town's Dead' came with the full-on saxophone treatment that brought the jumping crowds to some new levels.



8.
Holly Lester



Photo by

Hannah McCallum



The Northern Irish icon is no stranger to AVA having graced the festival since 2017, bringing her distinct selections of heavy percussive techno meets trance sounds to The Nomadic stage on Friday evening. While Lester has become a staple of the festival, she still proves herself as one of the most exciting people behind the decks due to the raw energy and distinct sounds she brings.



7.
Brién

Photo by

Daniel Shields
Brién opted to go for a DJ set rather than his intrinsic live performances but holding onto his passion for analogue by mixing digital with vinyl funk-filled selections. His Saturday on The Grasses stage was spent serving up all things ultra-groovy with touches of hip-hop and samba music blending perfectly with the slower mood setters like his closing tune of Sade's 'Smooth Operator'



6.
Cartin
The winner of this year's AVA emerging talent competition and he made sure to let everyone know just why that was. The Derry tech-maestro split out some drum-heavy techno, leaned into the off-kilter sounds, as well as pulling out his own electric guitar and sampling himself, all live on his Boiler Room debut, that's no joke.


5.
Marion Hawkes



Photo by

Hannah McCallum



Marion graced the decks at the pre-party in Never Never, a uber-trendy affair full of hip and happening people, so her sounds were a wonderful fit to kick off the weekend. Her in-store set was a beautiful blend of eclectic genres, her thumping afternoon within the AVA walls was a glorious whirlwind of sounds that only an avid record collector could possess.




4.
Kessler
Photo by
Hannah McCallum
Belfast's rising star has risen all the way to Rotterdam, with his discography growing it seems like every two seconds, his tastes for breakbeats and wormhole reckonings proved to be beyond a crowd-pleaser on The Surround stage. It's safe to say he dusted off his Boiler Room debut with a sonic boom of a set, pure confidence and an effortless ability to turn things up a notch.




3.
Plain Sailing, Bloom and EMBY
Photo by

Daniel Shields



This three-way grouping drew by far one of the most energetic crowds, selector duo Plain Sailing going B2B with Bloom, all the while local Grime MC EMBY had the crowd go what only could be described as rabid. The set marked one of the first introduction of a grime set, backed up by some of the most precise garage selections by the collection of local DJs. EMBY stole the show on the Friday for us, there couldn't have been a better rave instigator and the packed out tent that was The Grasses said it all in the language of bounce and screams.




2.
Gemma Dunleavy


Photo by
Hannah McCallum
Wow. What can you say about that set from Dublin vocalist Gemma Dunleavy? Flawless. Her welcome to the stage was a reaction, and only exponentially grew with her Sheriff Street ode 'Up de Flats', that's surely worked its way into the list of all-time iconic AVA moments.

Heightening her individuality as an artist, Gemma came in with support by her long-time collaborator Berkley that graced the stage with her beautiful harp skills, helping Gemma whip out her catalogue to her growing cult, along with a breath-taking rendition of TLC's 'No Scrubs'. Unbelievable.



1.
The PEOPLE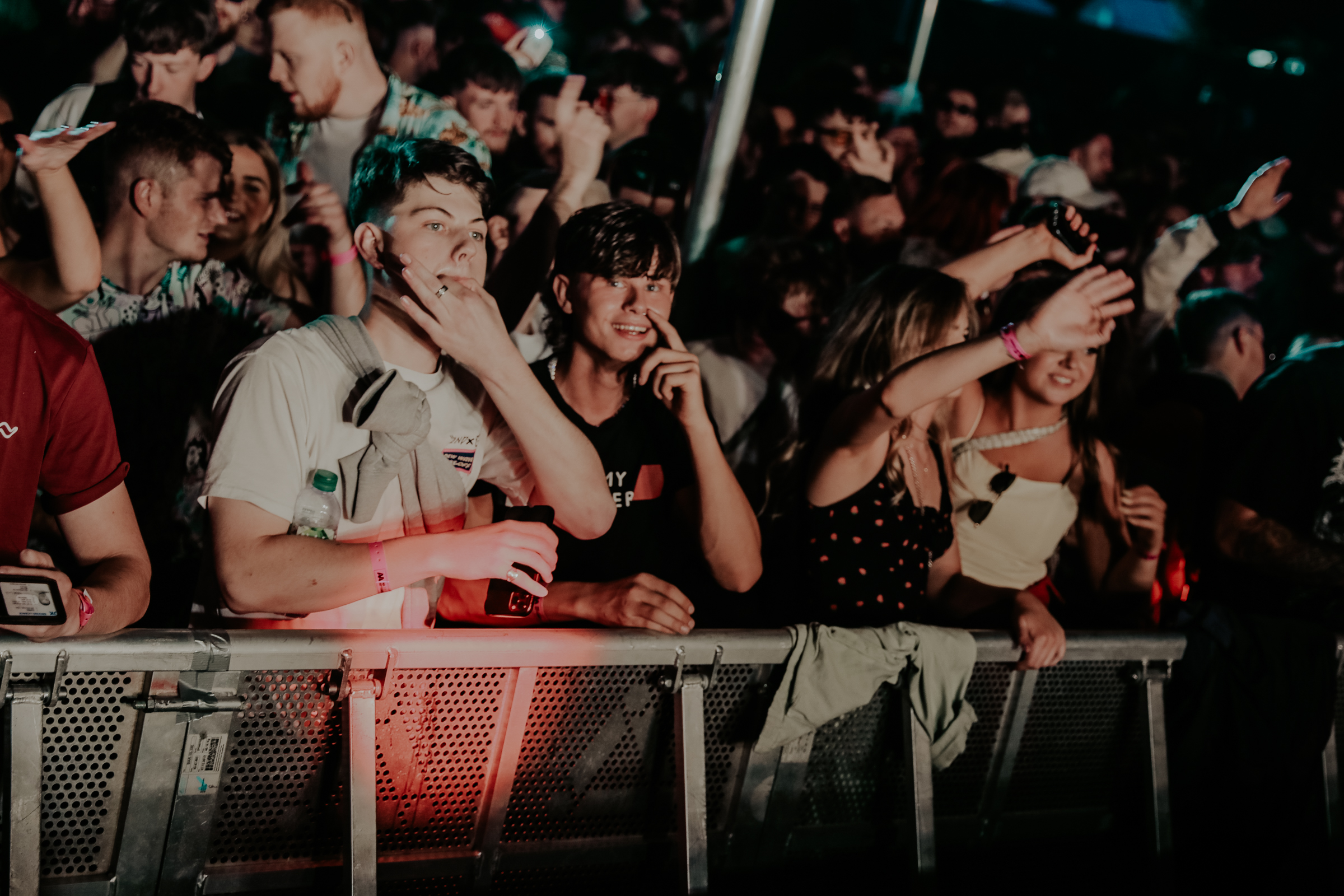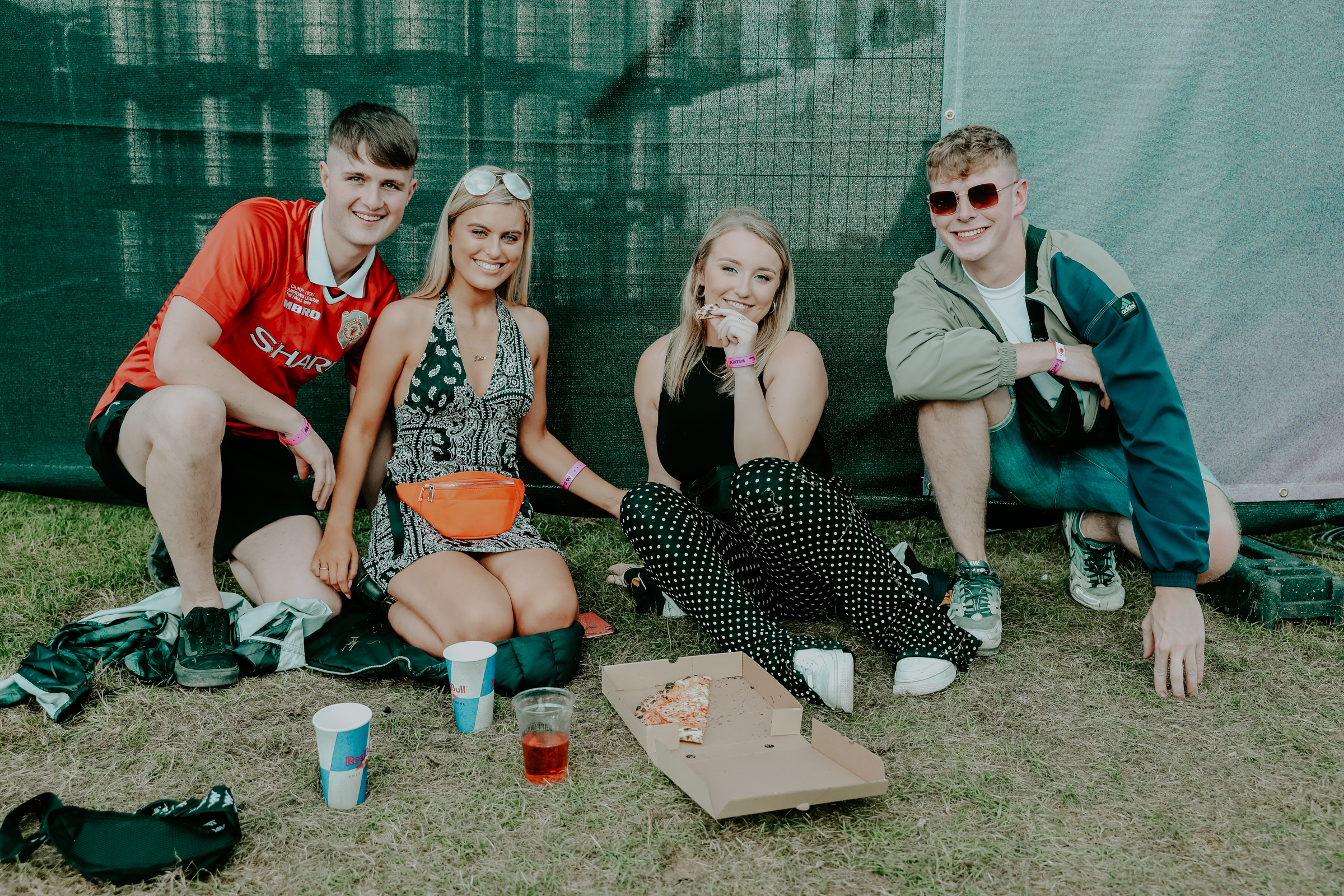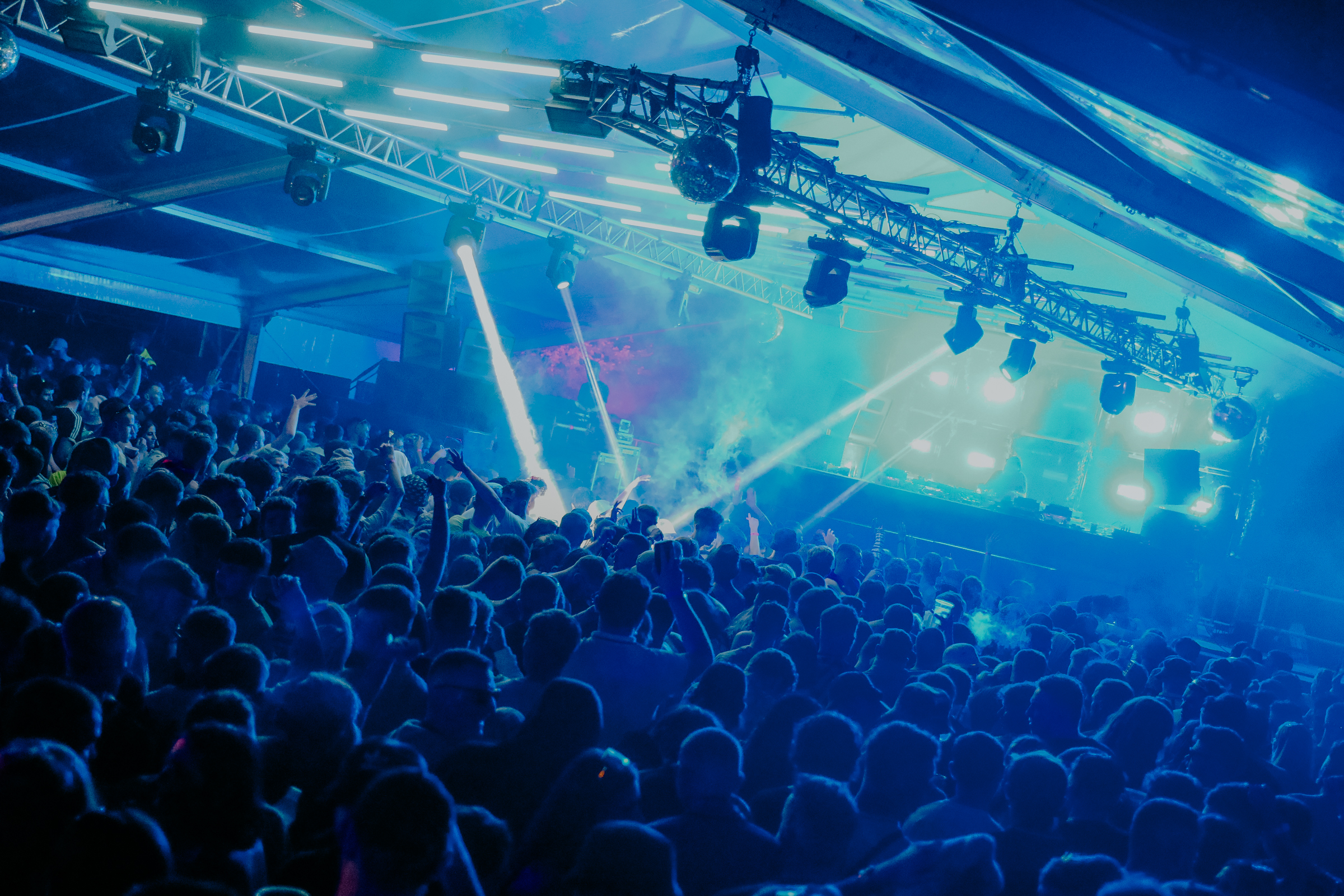 Photo by

Daniel Shields



We touched on it earlier – but the collective passion of everyone there was a beauty to be a part of. You forget just how quickly amplified a good time is when it's shared with thousands of other people right there with you. Picture a sea of smiling faces and stunning outfits, dancing in unison to the sounds of some of the worlds' and homegrown best artists, then you're almost close. Everyone was downright chuffed to be there, I met some brilliant folks from London who said their experience made them fall in love with the city and are now considering moving to Belfast, so if that's anything to go by, it's safe to say AVA is our beacon of prosperity.


Make sure to grab your tickets for AVA 2022 which go on sale General Sale on Wednesday October 6th - Sign up

HERE